Berliner Philharmoniker
Matinee
Herbert-von-Karajan-Str. 1, 10785 Berlin
Daniel Beckmann and the Berliner Philharmoniker Brass Ensemble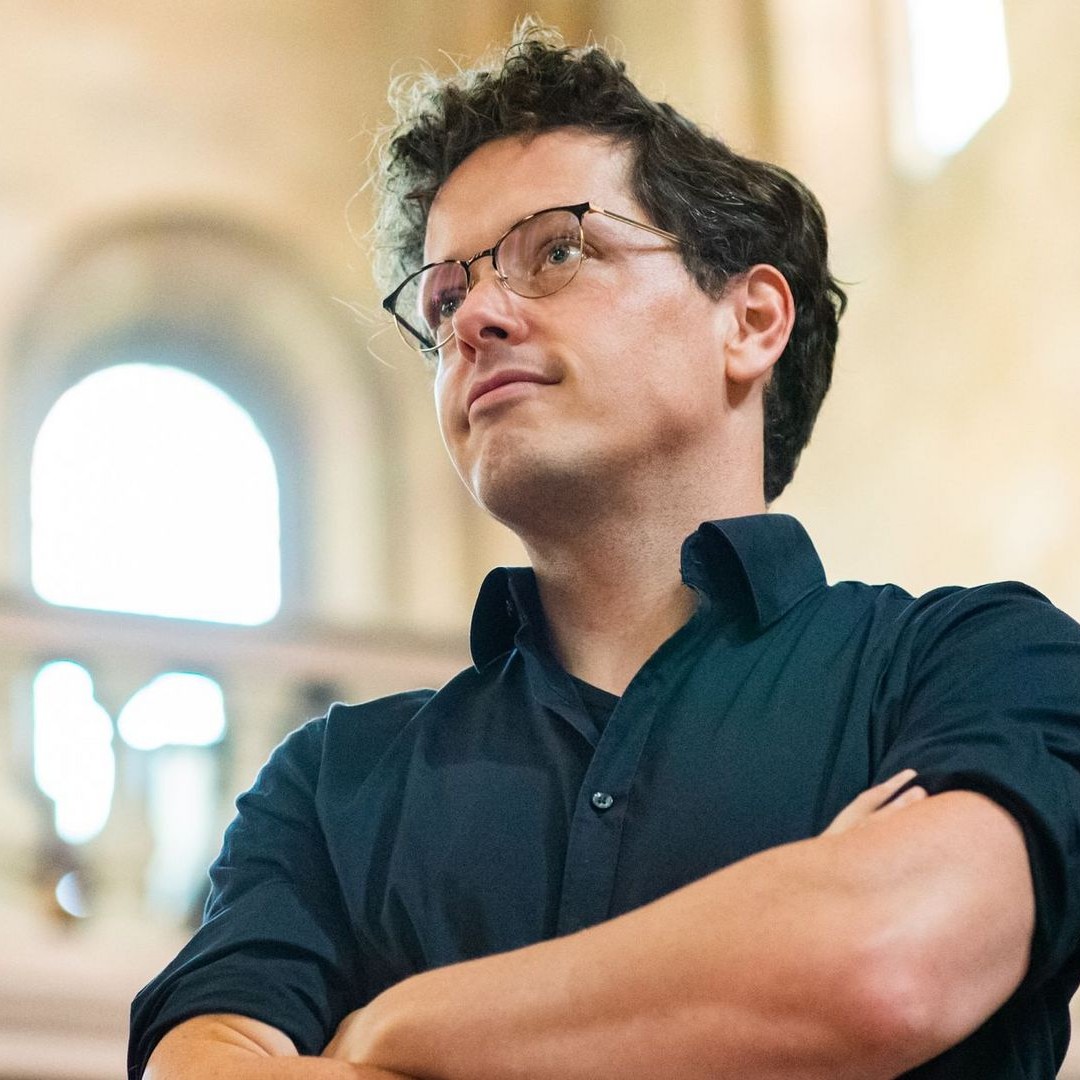 Concert program
Felix Mendelssohn Bartholdy
Ouvertüre zum Oratorium Paulus op. 36 (Bearbeitung für Blechbläser und Orgel von Johannes Matthias Michel)

Johann Sebastian Bach
Präludium und Fuge D-Dur BWV 532

Richard Strauss
Feierlicher Einzug der Ritter des Johanniter-Ordens

Guy Bovet
Doce Tangos ecclesiasticos: Tango de quinto tono, de mano izquiera

Guy Bovet
Doce Tangos ecclesiasticos: Tango de segundo tono para los Barbaros teutonicos que pisan la Música con los piés

Marcel Dupré
Präludium und Fuge H-Dur op. 7 Nr. 1

Joseph Messner
Symphonische Festmusik für Blechbläser und Orgel op. 45a
Description
For his Berlin Philharmonie debut, Daniel Beckmann, organist at Mainz Cathedral, has enlisted reinforcement from Berliner Philharmoniker brass players. Together they will present works by composers including Felix Mendelssohn and Richard Strauss. Also to be heard in this concert are Guy Bovet's gloriously bizarre Tangos Ecclesiasticos and a showpiece by Marcel Dupré in which Daniel Beckmann will pull out all the stops and show off the Berlin Philharmonie organ in its full glory. The concert will end with Symphonic Festival Music by the Austrian composer Joseph Messner, which seems to be reconciling opera and church with grand gestures and heroic jubilation.
Dates
Berliner Philharmoniker
Herbert-von-Karajan Str. 1 10785 Berlin
To enable Google Maps please accept functional cookies.